The
Falliday Fest challenges
ended with a bang yesterday - LITERALLY.
Lori's second challenge was themed from
A Christmas Story
- "you'll shoot your eye out". We could choose to be inspired by red, by a deer, the Red Ryder bb gun, by the movie - whatever.
Instantly I scoured the internet for a leg lamp stamp. Sideshow Stamps used to make one, but it's pretty rare these days,
even on Ebay
.
Having just finished my retreat, with master cookie maker Mel as our chef, I thought maybe there was a cookie cutter out there. AND THERE WAS!! I bought
this one on Ebay
because the lamp design wasn't recessed into the cookie cutter like
these
are, so I knew I could use it like a stamp.
I took a leftover
Derwent Inktense Block background
, and went to work. I gently applied white acrylic paint with a foam brush, and then stamped it on the print. Voila! When it was dry, I used my new
Tombow Irojinten pencils
to shade the monstrosity. It completely cracks me up!! I'm glad the Christmas Story marathon season is approaching! I paired it with a sentiment from
High Tide
.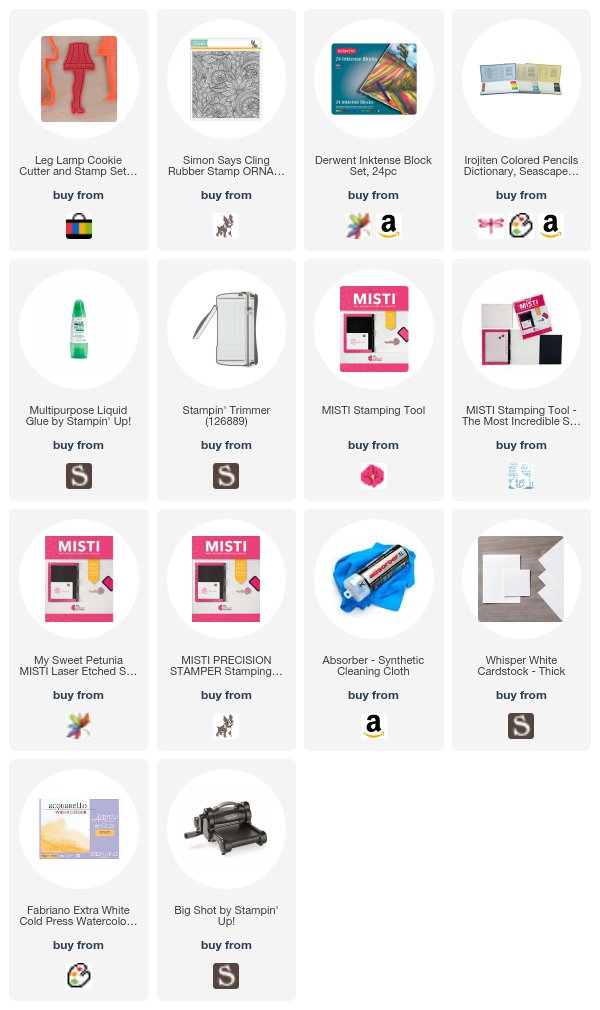 Does that not just put you right in the holiday mood???
Seriously though - don't shoot your eye out.
Loveyameanitbye.