Happy World Cardmaking Day!!
This is such a fun crafty time of the year - WCMD kicks off the OFFICIAL holiday crafting season, after all.
I do get to spend today stamping with my crafty friends too.
Last Sunday, on my team Facebook live, I decided to try something fun with the new
Merry Patterns Host promotion
.
I LOVE this stamp set - it's so graphic and fun - and I decided to do a mashup of my two favorite colors right now -
Flirty Flamingo
and
Lemon Lime Twist
.
I think I actually screamed when I lifted the lid of the MISTI and beheld..... MY SASSY MODERN DEER. BEHOLD THIS AMAZING DEER.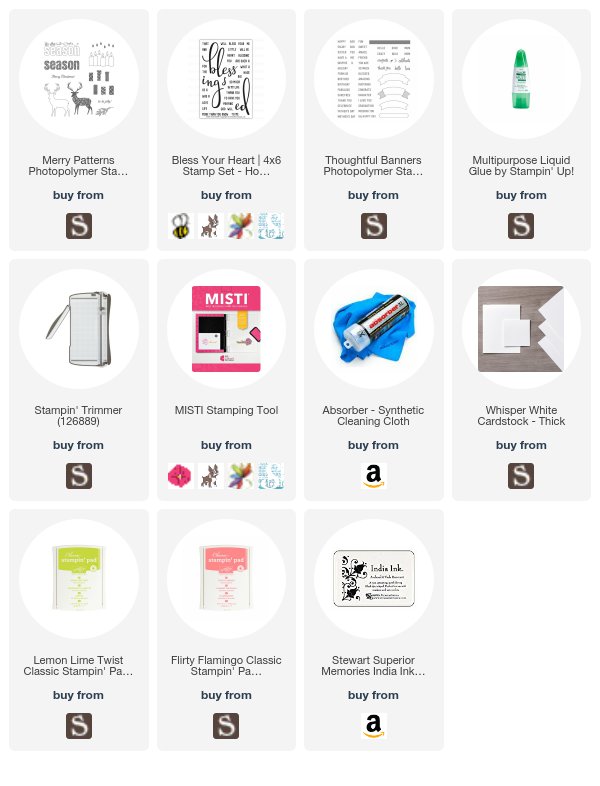 I paired him with the Honey Bee Bless Your Heart Set for a big, bold dose of awesome. I will be using this color combo again.
Falliday Fest at Splitcoast starts tomorrow, so stay tuned for that!
Crafty goodness happening right now:
Our buy three get one free
Designer Series Paper sale is on
!
15% off notecards & envelopes and select stamp sets from today through the 10th.
Details here
.
Get the Merry Patterns stamp set
free with a qualifying workshop
- you can do this online, on Facebook, etc.
Now go out there and be sassy!
LoveyameanitHappyWorldCardmakingDaybye.