No - not a drink silly heads - an INK!!!
Today is the first day of
Falliday Fest
over at
Splitcoaststampers
, and it's our favorite two weeks of the year! We have 30 challenges, starting today and going through the 21st, as well as FOUR card drives, and TEN falliday (fall & holiday) tutorials! So I hope you join us!
My challenge today was to pick one of the alcohol techniques out of
the tutorials section
(just put the word alcohol in the search box) - and there are so many fun ones. Also, our first tutorial of the fest today is on
Alcohol Ink Baubles by Heather Telford
. I loved that she cut hers into ornaments and holiday scenes, so I used her tutorial for my own challenge sample.
It's been a long time since I got my alcohol inks out and now I'm kicking myself because they are so beautiful.
I especially love them on synthetics like
Yupo
and
Duralar
- I used the latter here. You can also do it with
glossy cardstock
.
But basically I just played and then die cut my pieces with the dies listed below. The sentiment is from
Watercolor Christmas
and I triple love it!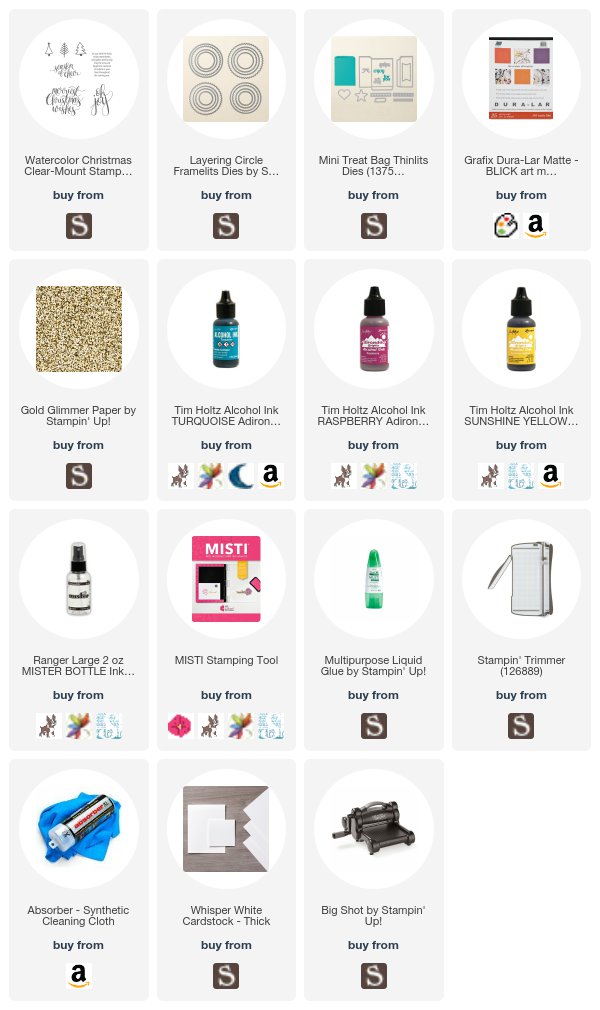 I filmed my playtime, and in
this short video
you'll see some tips about timing your ink drops as well as how to get two very different textures on your finished project.
I hope you enjoy it!
Come join me and my friends for Falliday Fest too - it's a ton of fun - you can find lost mojo and get great holiday recipes and time saving tips, and of course the chance to win tons of prizes.
Loveyameanitbye.