I'm back with my second guest post for
My Favorite Things
and I have a very simple, typically Lydia card to share.
It's typically me because it riffs on red and green, which I just can't do. So I chose
CERISE
AND
SLIME
. :)
Those are the actual colors of Paper Artsy Infusions I used. What's funny is - after I stamped the beautiful scripty sentiment from
Handwritten Holidays
and embossed it, and I chose those two infusions, I grabbed my hex chart for my Copics to find a match to color the rhinestone with. I held it up against the pink and found what I thought was the closest, grabbed the marker, and guess what the name of it was? CERISE. Winner, winner, chicken dinner! The snowflake I cut with the
Let it Snowflake Dienamics
.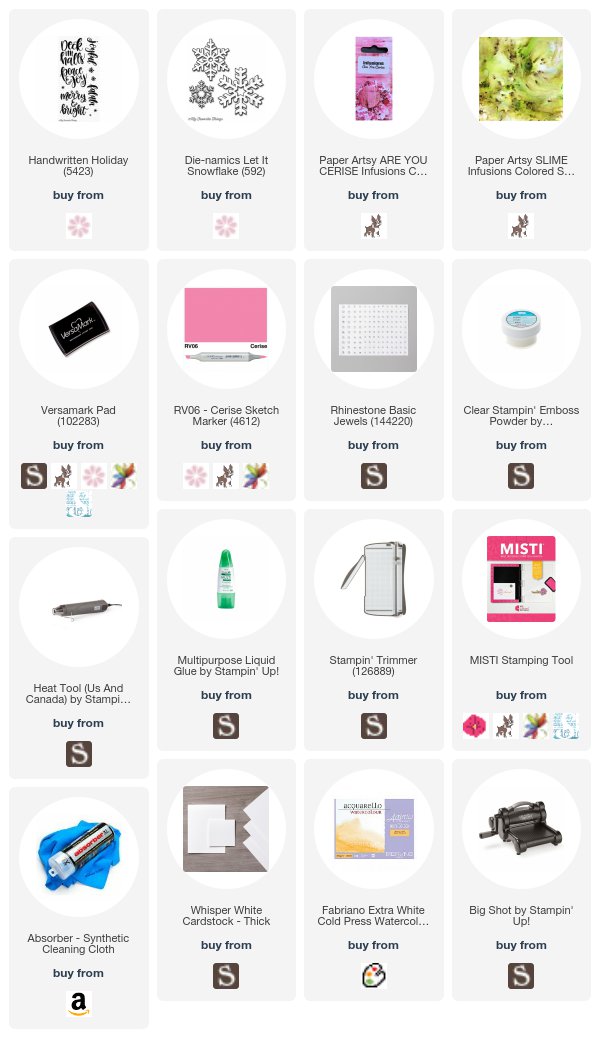 I usually sprinkle the infusions first and then spritz them, but you can spray first and sprinkle too. I just feel like I can control where the color goes better by sprinkling first.
I keep a paper towel around too - lifting overly intense puddles of color really can give you beautiful results with infusions. They are so fun and addicting.
You could crank out a lot of really fun, bright and unique Christmas cards with this type of background in no time. Hence, giving you more time for PIE.
LoveyameanitPIE.