Thought I'd stop back by today with a just-for-fun card because today is a very exciting day - it's the first day of
STAMPTEMBER
at
Simon Says Stamp
!
Heidi is an awesome friend, and runs an awesome store in Ohio that I'm really hoping to visit next month when I'm there. I love being able to buy crafty goodies from FRIENDS. Especially friends who are hilarious and can give themselves entirely over to a good giggle. If you've ever seen Heidi in the throes of an unstoppable giggling fit, your life is the better for it.
Stamptember
is a fun month at
Simon Says Stamp
, full of exclusive releases that usually end up being my favorites from the whole year. There are tons of prizes as well, so stay tuned throughout the month as I shop! :)
As a cat person, I'm mortified to have fallen in love with my first
Stamptember
product - because it's a dog. Specifically, the MOST ADORABLE DOG DIE IN THE WORLD. It's a piecing die - so you can make each of the eleven elements in this little doggie a different color. So stinking cute.
So I watercolored a piece of
watercolor paper
in pink and orange and yellow and orange (colors listed below the card) and then die cut three dogs - one from the pink/orange section, one from the yellow/orange section and one from
black cardstock
. I did the same with my stitched circles dies for the background. Then I pieced my little pup together and glued him onto the black circle. I used
Post-It tape
to put the die cuts together on to decide if I wanted a pink dog with yellow accents or a yellow dog with pink accents. When you inlay these with three colors like I did, you then get three dogs out of it in different color combos.
To me it looks like he's a little dog astronaut in space. But I a MOST proud of the sentiment.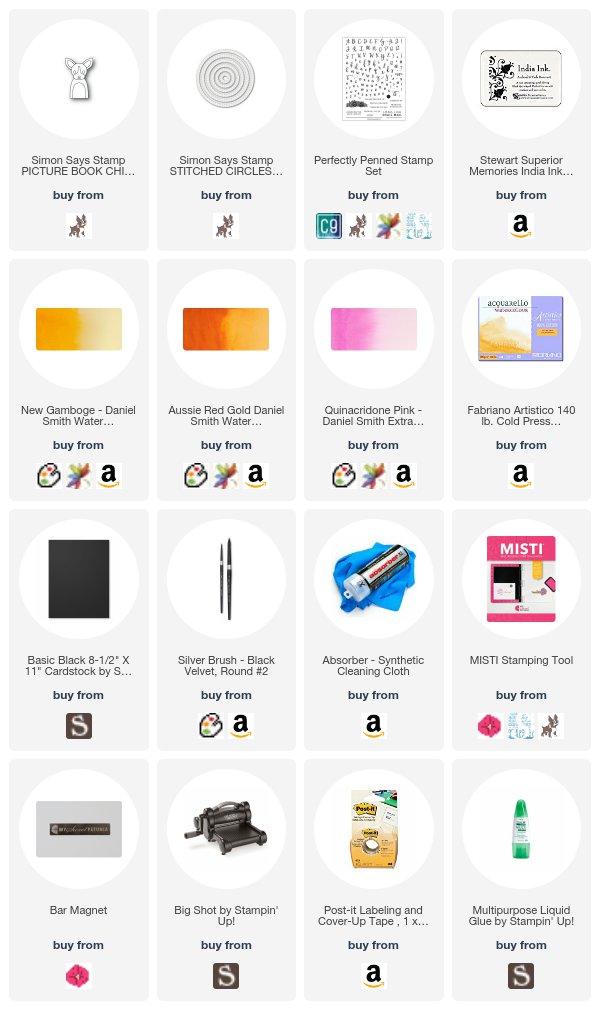 I made the sentiment with
Concord & 9ths Perfectly Penned
- which is a TRIPLE alphabet with numbers and symbols, so you can literally say anything you want.
Like - What's up, dog? :)
BUT WAIT THERE IS MORE. Not only is there this adorable chihuahua, but there are ALL VARIETIES OF CATS AND DOG DIES IN THIS RELEASE! (SQUEE).
So I'm off to
shop the first release
. Thanks for stopping by to see my dog!
Loveyameanitbye.