I've finally settled on why I hate red and green together. I am not a grinch, I promise. It's just that except in nature, I find the color combo revolting. I've written
about this before
.
It's because
red is not a primary color
. Neither is green. Which is why Tempting Turquoise and Daffodil Delight and Melon Mambo are my Holy Trinity and always play well together.
But that's just a side note. More on that in an upcoming Gel Press video.
Because the real reason we are here today is the GLORIOUS Christmas combination of black and white.
My holiday mini pre-order arrived yesterday and with it, SO MUCH black and white goodness. Wait until you see the music designer series paper - JUST WAIT.
But even in the regular catalog, there are some beautiful black & white products. For years, we had black and vanilla, which is not appealing to me at all. I love the crispness of the ultimate contrast. So I'm in a Christmas mood today.
We made this card at my class on Saturday and I love it. The deer and trees are from the Carols of Christmas bundle. LOOK AT THAT DEER. LOOK AT HIM. The Noel is from the Christmas Stockings Thinlits. The paper is not a Christmas paper, but I thought the pattern looked like stars and snow. It's listed below - might surprise you.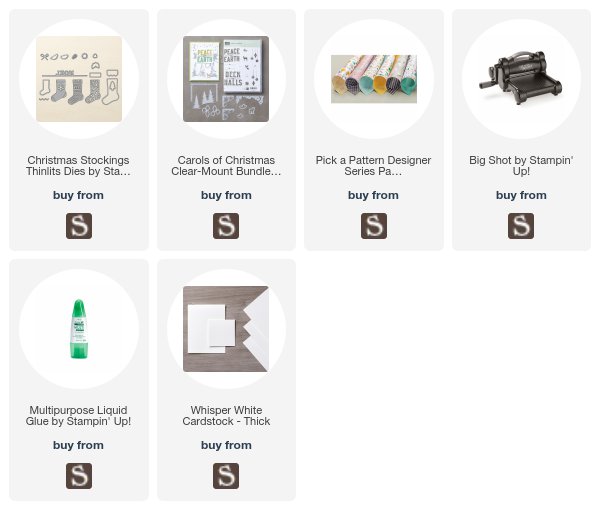 The perfect Christmas color combo. Elegant, classy and sort of quiet. Like know falling on a tiny deer in the woods. :)
Remember, you can enter my August giveaway of an Arkon Pro Live Streaming Stand - the one I film all my tutorials with PLUS a ring light for the perfect lighting awesome selfies and live streams one of two ways:
Place an order in my store any time during the month of August for an automatic entry. BONUS - use host code 4BY7YKR7 on your order to be entered in a drawing for free Stampin' Up! products as well!
Comment on the post link right here (read the instructions there) and you'll be automatically entered. If you place an order in my store AND comment on that post, you'll receive two entries!
And remember - you can always use my code - UNDERSTANDBLUE - at Arkon for 20% off. They sell all sorts of mounts - hands-free phone mounts for the car, GoPro mounts, tripods, you name it. and they are GREAT people and provide great service.
Don't forget to check out Dare to Get Dirty - you have till the 9th to upload, and the inspiration is amazing. This card is for my challenge today, which is the last one, and it's awesome. If you want to see the Pinterest boards - here are the challenge host samples and here are the Host Favorites - so each challenge host picks their favorites from the gallery entries for their challenge. Prepare to have pretty things all up in your eyeballs. You're welcome.
Oh - and speaking of my class this weekend - we had a celebrity guest - one of the sweetest people on earth - Shannon West. So I'm closing out an AWESOME week today. Hope you are too.
Loveyameanitbye.