I love the idea of clan tartans.
It's like Scotland had the idea for Star Bellied Sneetches before Dr. Seuss was a gleam in anyone's eye.
You can put on your
skirt
kilt and run down to have some haggis with your boys and instantly know your other clan members by THEIR skirts. It's pretty ingenious. Of course, it's just fabric, so if someone really wanted to pull a shenanigan they could just make themselves any skirt they wanted and blend right in. That is, if they were crazy enough to eat haggis.
I'd personally design a brand new tartan if any of MY clan ate haggis. I'd have to start fresh with new clannies. SORRY CLANNIES WE ARE NOT EATING STOMACHS. NO. DENIED.
I decided to watercolor my mom's dad's clan tartan for my card today. This is actually not an easy task. I thought I'd just look it up and paint a few stripes and be done. But ours is blue (of course) and black, and so mixing it was tricky, and then it doesn't really LOOK like a tartan until you add those teeny diagonal hashies, which was a lot of work and hard to make even. I LOVE my teeny brush - it's a 2/0 Grey Matters (brushes linked below) and I can get such fine detail with it. But it is hand painted, and it doesn't have to be perfect, right? At least that's what the fox says :).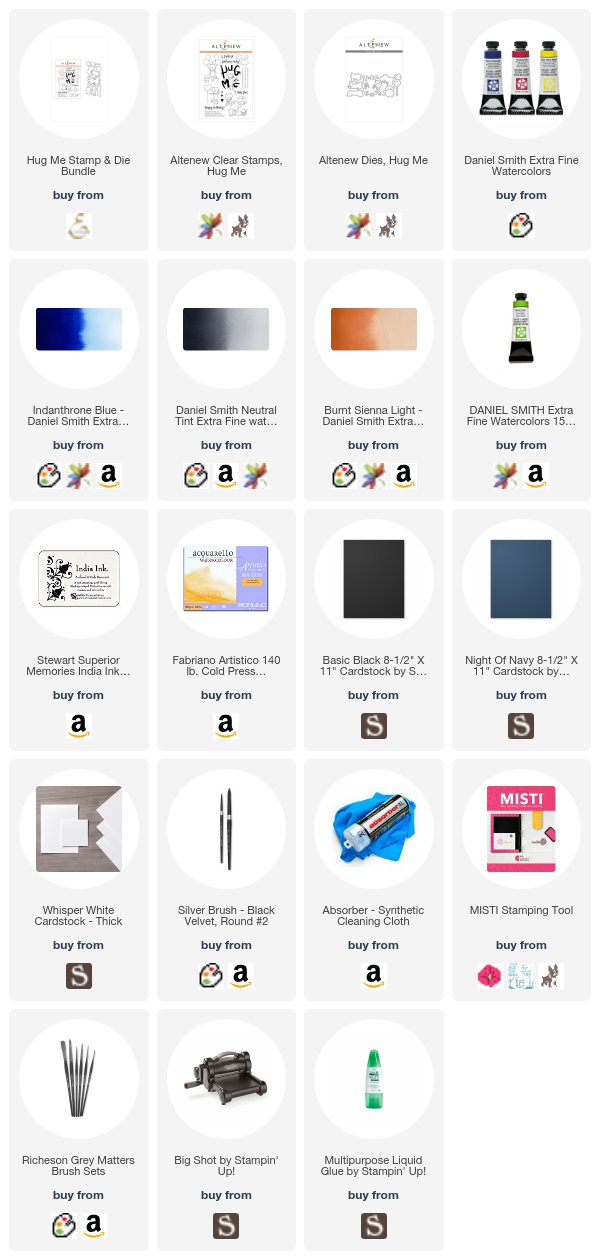 Isn't he the cutest? I love that the die cuts him and his sentiment out. Adorable.
Now - I want to announce the winner of my JULY Arkon giveaway!!
julie archer - you are my winner!
You can enter my August giveaway of an Arkon Pro Live Streaming Stand - the one I film all my tutorials with PLUS a ring light for the perfect lighting awesome selfies and live streams one of two ways:
Place an order in my store any time during the month of August for an automatic entry. BONUS - use host code 4BY7YKR7 on your order to be entered in a drawing for free Stampin' Up! products as well!
Comment on the post link right here (read the instructions there) and you'll be automatically entered. If you place an order in my store AND comment on that post, you'll receive two entries!
And remember - you can always use my code - UNDERSTANDBLUE - at Arkon for 20% off. They sell all sorts of mounts - hands-free phone mounts for the car, GoPro mounts, tripods, you name it. and they are GREAT people and provide great service.
Don't forget to check out Dare to Get Dirty - you have till the 9th to upload, and the inspiration is amazing. This card is for Jean - naturecoastcrafter - Cross' challenge and it's awesome. If you want to see the Pinterest boards - here are the challenge host samples and here are the Host Favorites - so each challenge host picks their favorites from the gallery entries for their challenge. Prepare to have pretty things all up in your eyeballs. You're welcome.
LoveyameanitbackwithaChristmascardtomorrowbye.