I'm a little behind on playing with some really fun shopping sprees I did a while back.
I love Concord & 9th's "buy it all" button when they have a release. I think they thought I was crazy when I suggested that, but apparently there are a lot of people who are exactly my kind of crazy.
And when I got done making, photographing and uploading the two cards for today, I realized I'm not just crazy, but I'm blind. See if you can see why I say that.
Now being blind is not new to me by any stretch. I've worn glasses since middle school.
But getting older is very complicated for a near sighted person, because you become both near-sighted AND far sighted and so you end up with ten pairs of glasses stacked up on your face, and cervical vertebrae screaming as you try to get your head at just the right angle to see something. You have glasses on your head, on your face, on a chain around your neck, all over your desk. And yet - you never seem to have any at a restaurant. Funny how that works.
But it's also funny how you can see things in a photograph that you miss in real life. I often take pictures of my watercolor in progress with my phone and notice things in the photo that need to be fixed in the painting.
When we sold our first house and were staging it, I took pictures of our kitchen, which was frightfully neat, but only in the photo did I realize the shelf on our island looked messy and needed some stuff removed.
Weird how that works. So take pictures of stuff and spot the mistakes. Or just spot them here on my cards. You know what I say -
perfection is for serial killers
This first card is for Nancy Littrell's Dare to Get Dirty challenge, and I cracked myself up making it. This stamp and die combo has so much potential for sincere cards, but also snarky ones like this.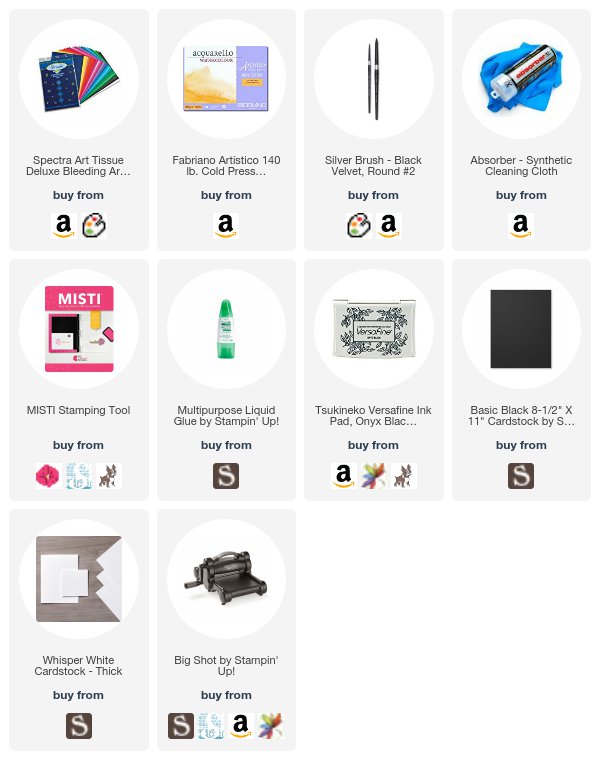 Hilarious, right? The background is made with reactive tissue paper, in Magenta, Lemon, and Turquoise. I just wet the watercolor paper, put the tissue paper down, and then went over it with a paintbrush and more water. It has an ink in it that transfers, and just makes another fun way to watercolor. (I refuse to call this product by it's trade name because it sounds like something from the operating room. I wonder how people don't see those names are gross when they are marketing them. But that's a blog post for another day.)
I liked playing with this so much, I had to make several, this second time with a more sincere message, and also including a mistake. Although the last one had two, so I guess I was improving.
For this background, I used Dr. Ph Martin's Radiant Liquid Watercolor, and just did a wash with a few drops of yellow. Those are such concentrated and vivid watercolors - I just love them. Plus the bottles are beautiful. If you've seen Kristina Werner's videos she has shelves around her room with the bottles of liquid watercolor and they are gorgeous.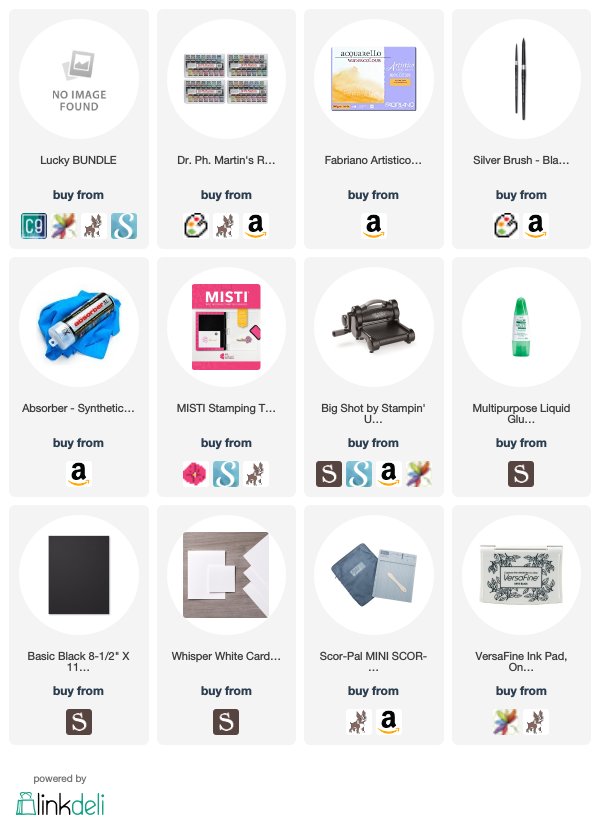 That card is for Marg's challenge, which is today. I cannot believe July is over!! EEK!
But I am feeling lucky that you are here today - so thanks for stopping by! I know it's Monday and whatnot, but I hope it's a great week.
Loveyameanitbye.