Ohhh sometimes I crack myself up - just sitting here alone at my desk, doing diabolical things with stamps.
One of my favorite things to do in the WHOLE WORLD is to take sentiments that are supposed to be serious and use them with images in a way that completely twists their meaning.
Today, I did that with the help of a very inexpensive item, that happens to be
my favorite thing in the world right now
.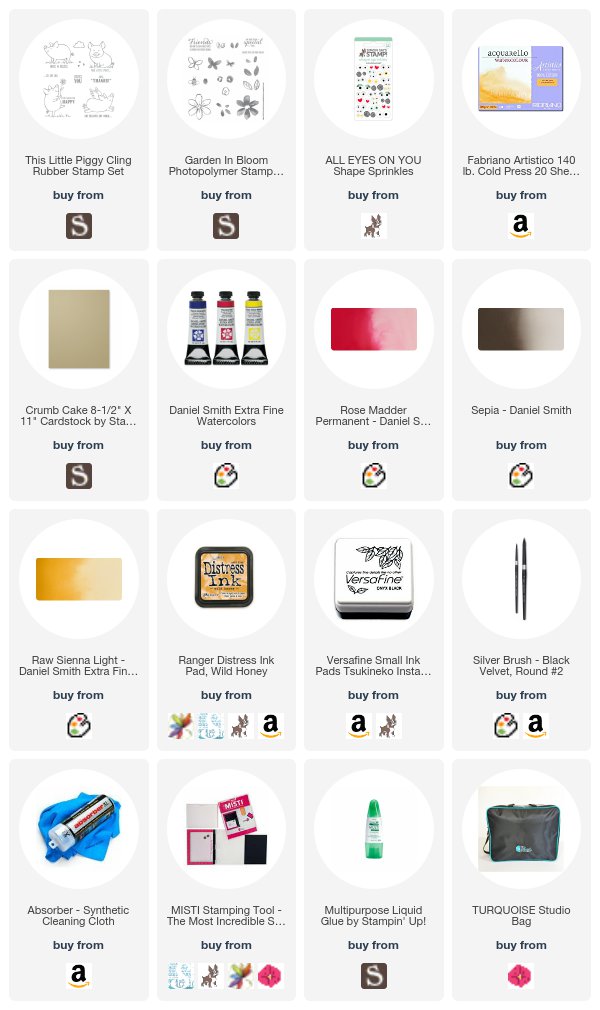 Isn't that hilarious?? That really changes the tone of the sentiment, just those awesome eyes. I used two different sizes, just to make it even crazier. They are just self adhesive dimensional stickers and they are awesome.
I stamped the piggy image first in Wild Honey Distress ink, and then did some no-line watercolor of the image with my Daniel Smith watercolor. It's a large enough image that it's really fun to paint. The colors I used are in the link list above.
I cut all the sentiments in this set apart from the images so that it's more versatile, and can become quite twisted as I've shown here.
ICYMI - the
MISTI studio bag
is now for sale! It comes in three color schemes - MISTI pink, turquoise and grey. It's at a limited time price, so don't wait - it's a steal! I absolutely love mine - I took it to Santa Fe as my crafty bug-out bag and it rocked. Having a shoulder strap makes it extra awesome. Here's a
video tour
of the bag.
Don't forget to enter
my big Arkon giveaway
- there are still two days left to enter July's drawing.
Hope you're feeling SPECIAL like my little piggy.
Loveyameanitbye.