I don't know if you heard about it, but the entire internet exploded earlier this month with one British man's rant on Twitter following his discovery that Americans don't use egg cups. Those quirky British! It was hysterically funny, and carried over to my friend Taheera's Facebook page, where the debate and confusion even escalated further between two groups of people who have great affection for one another, but still do not understand each other in the least.
During this heated discussion, I learned that British people do another truly hilarious thing, which I will describe and document below, because it makes me ridiculously happy.
I wanted to share my challenge sample for the first
Dare to Get Dirty challenge tomorrow
. It's my own challenge, and so of course I had to make it all about watercolor.
I just used water and reinkers to create an abstract background for this AWESOME, big bold sentiment from the
Lovely Friends bundle
. I love these big sentiments, because background techniques are pretty much my favorite.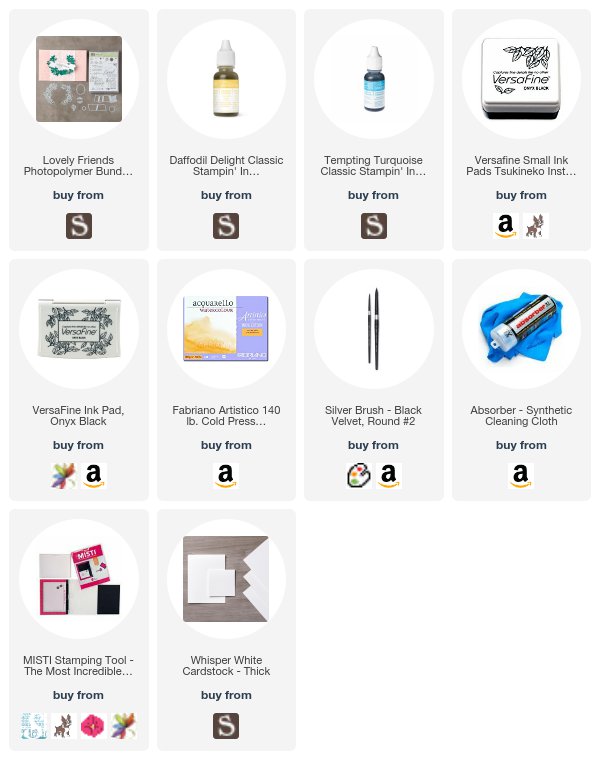 Okay - so back to the Brits.
Aside from the egg thrones for their soft boiled eggs, they also have TOAST ORGANIZERS!!! They take breakfast SO SERIOUSLY that there is FURNITURE for all the food. We're just down here in Austin telling people to take everything on the stove and put it on a tortilla, which we fold in half and eat. No food furniture.
So this adorable toast organizer thingy is my new Ebay obsession since I heard about it in the great egg cup wars on Facebook. I laughed so hard at the IDEA of a toast display but then I realized something.
ENGLISH TOAST FURNITURE COULD MAKE BEAUTIFUL CARD ORGANIZERS.
Just like
my beautiful vintage ashtrays make lovely brush rests for watercolor brushes
. And like
my vintage timecard racks make nice card storage
.
So thanks to these strange people who will only eat organized toast, look at these lovelies.
Imagine how fancy your toast would feel in that thing.
I especially love the modern circus one on the left. These hold cards from my friends and they make me smile every time I walk into my office.
Here's a side view of one of the sturdier pieces of toast furniture - some are VERY tiny and would only hold like 3 Melba Toasts, but they're adorable - these are more appropriate for cards.
So just remember when you are cruising Ebay - strange things that people do in other countries can EASILY be incorporated into your cardmaking. :)
I hope all your breakfast foods are under control and not just rampaging around your tables all willy nilly like AMERICAN breakfast foods. Those ANIMALS! :)
Don't forget a few important things! There is a great special on the
kit bundle
right now with a lot of freebies! And if you join in July, on August 1st you can preorder from the holiday mini, which is AMAZING. Yes, the rumors are true. There IS a cat punch among other fantastic products :). The kit is absolutely no strings attached, and in July comes with a $72 additional freebie, so
check that out here
.
Also, there are three days left of my July Arkon giveaway -
see the details here
. And you always get 20% off at Arkon with code Understandblue.
And finally, the new host code is

4BY7YKR7 if you need to place an order!
I hope you have an awesome weekend.
Loveyameanitbye.