If you've arrived from the
Technique Junkies Blog
you are in the right place.
I love August and September the MOST in terms of crafting, because we get to focus on my favorite themed cards - Halloween, Fall and Christmas. You have to admit that those are the best stamping times of the year.
I'm hopping along with Technique Junkies today, because my sweet friend Jeanne showed me a stamp I had no power to resist. I'll get to that in a second. They are releasing 21 new stamp sets today!
But first - fall. Leaves are probably my favorite thing to watercolor, because they are so detailed and I can really use any colors I want - I don't think there's a color in the world that isn't represented on the foliage of upstate New York. I used to spend hours in the Mt. Hope cemetery on our campus in Rochester in the fall, alone, just looking at the leaves and enjoying the peace. I miss that a lot. So I put it on my cards a lot.
On the first image - I have no idea how one of my old gel prints made its way to the top of my "later" pile, but when I saw it, I knew it would be perfect for this stamp. It's actually not even a print - it's one of the pieces of cardstock I clean my brayer on after loading paint onto my
Gel Press
. It looks like the plaid in a taffeta dress I had when I was a kid that I loved.
I used kind of a layered process here. First, I set up the stamp in my
MISTI
, and stamped it onto the print. Then I took
a small paintbrush
and carefully painted over the leaves with
Dina Wakley paint
. After that dried, I re-stamped the image in Versafine, bringing the detail back to the leaves. I added embossing powder because the ink would never dry on that paint.Then I penciled in a shadow with a
90% cool grey Prismacolor
pencil around each of the leaves, rubbing it with a Fantastix to blur it out a bit. They look so pretty sort of in reverse, with all the color in the background. This stamp set is called
Beautiful Autumn
.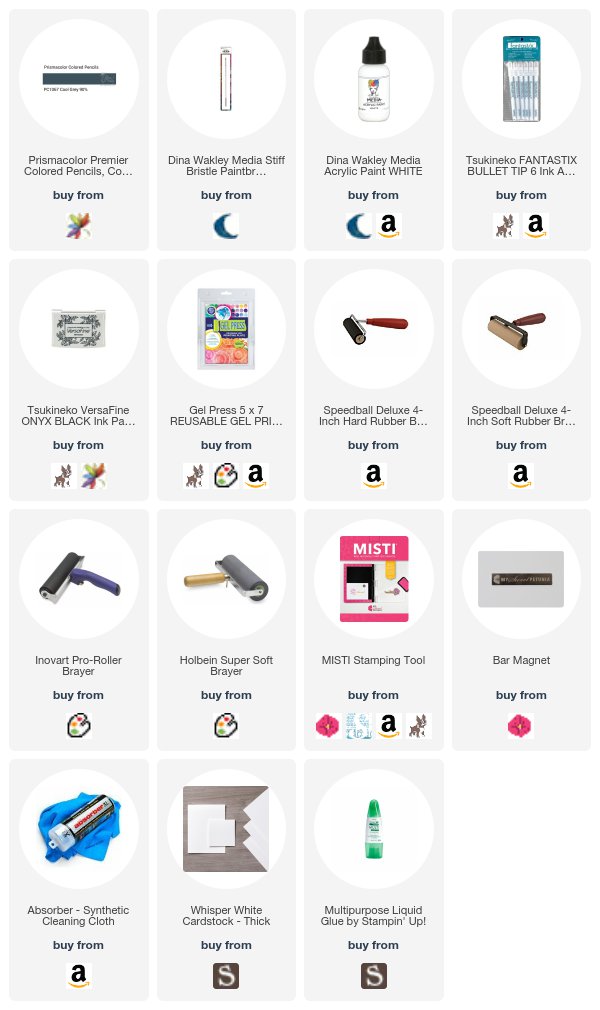 For Christmas, I love to give treats. My two favorites are the
Alton Brown Free-Range Fruitcake
, which is the recipe that made me go from hating fruitcake to loving it, and my candied jalapenos, which I could eat every single day. I love decorating the little jars, and finally have a stamp set that's perfect for the accompanying Christmas card -
Happiness is Homemade
. It has three beautiful canning images. I wanted to get some purple in here, so I chose this image. I colored it like a Texas dewberry with Daniel Smith Watercolor. (Colors listed below the card). The sentiment is from Gifts of Christmas.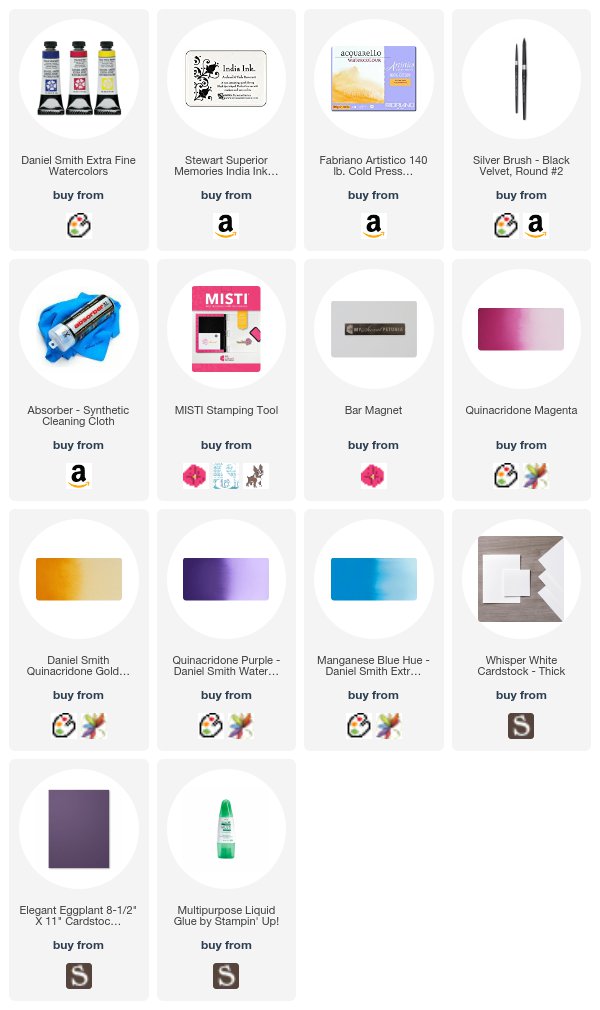 Now here's the stamp set Jeanne knew I couldn't resist.
Christmas Kitty
. Just HILARIOUS. I paired it with a stenciled background in Smoky Slate ink, after masking the kitty with masking paper. After I stenciled it, I removed the stencil and brushed grey all over to sort of blur it out. Then I added a sentiment from
Gifts of Christmas
, and peeled the mask of the kitty. I colored his hat and eyes with Tombow Markers.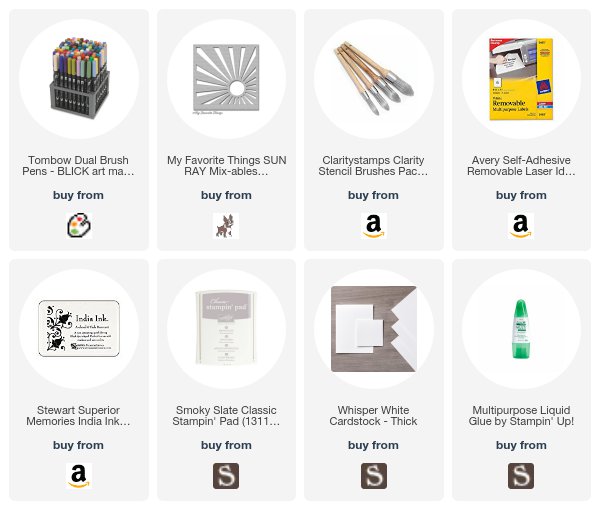 So for today's hop,
they will be choosing TWO lucky people who comment on this month's release hop - those two people will each win a $100

Technique Junkies

gift certificate!!!
The more you comment the more chances you have to win, so don't miss a single stop along the hop! Gift Certificate winners will be announced on

September 5th

.
Only one comment entry per blog please.
All of the September 2017 New Release stamps are 15% off through August 8th!
We can all use a little bargain, right?
No codes needed, just put them in
your shopping cart and the discount will be applied at checkout.