I invented a technique I think you're going to love! I'm actually teaching it today at my retreat and I can't wait until they find out that they all will get to keep the
Gel Presses
they are using in class, thanks to the generous sponsorship by
Gel Press
.
Would you believe me if I told you I created this beautiful, impressionistic painterly scene in two minutes? Tell the truth. I'll know if you're lying.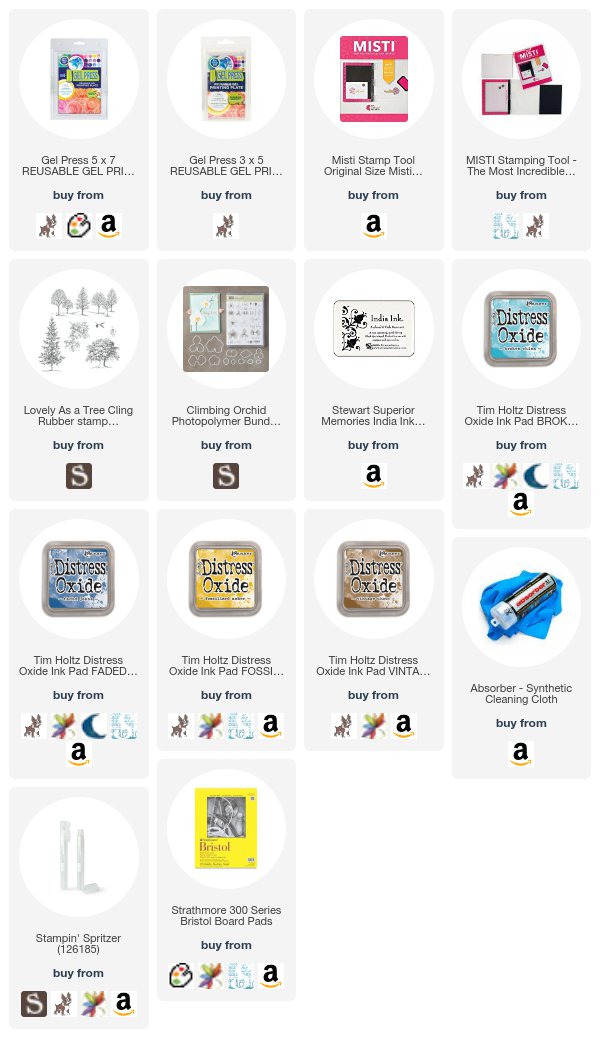 Well you'd better get your believe pants on, because it's true. When I came up with this, I seriously SQUEALED so loudly I scared myself. It's easy and beautiful. So here's the video - enjoy! But don't blink - it's QUICK. The sample above was created with the
3x5 press
- because that's what we are using at retreat. I actually like that one better. However, if you're working on a larger card or want to cover more of it, use the
5x7 press
I used in the video.
I hope you enjoyed that!
A few reminders -
I have a new online class available - you can see it here
This month's host code is M2U9DE6V - use that when ordering for your chance to receive free products!
We have the most adorable exclusive, limited time stamp set in promotion right now - see the details here.
Loveyameanitbye.